If you or anyone you know has information that will lead to an arrest of the suspects in these crimes please call Bee County Crime Stoppers at 361-362-0206. If you are from out of the area you can call toll free at 1-877-362-0206. You can even text a tip on your cell phone by typing TIP555 (insert MSG) and send to "CRIMES". Visit the Bee County Crime Stoppers website at www.bccs.crimestoppersweb.com
Protect Yourself Against Burglary
Check Crime Awareness for a detailed list of steps you can take to protect your home from burglars. Following these simple steps can save you and your family from the trauma and property loss of a break-in.
Graffiti and Hit and Run
August 19, 2013
The City of Beeville PD would like your help to solve two crimes:
1) Someone painted graffiti at car washes on N Washington and W Corpus Christi streets. The slogans painted of the walls of the car washes were gang related. The owner had to paint over the vandalized property every few days.
2) On March 31, 2013 a brown Chevrolet Suburban or Tahoe struck a vehicle as it was leaving the gate at the Amberstone Apartments on E Crocket St. between 8 and 9 p.m. The SUV pulled in front of the victim`s Honda Civic, and struck the front end of the Honda. The SUV driver fled the scene.
---
July 3, 2013 Hit and Run on North Adams St.
July 31, 2013
On July 3, 2013 a driver on N Adams St. was struck by a silver Ford Mustang that drove out of Trojan Drive. The driver of the Ford Mustang left the scene after the accident. Next, two Hispanic men offered to call the police, but instead they took part of the front bumper, headlight, and other items from the wreck and left.
Do you know anything about his hit and run? If you do, call Crime Stoppers at 361 362-0206 1877 362-0206, or give a tip on this webpage. You could earn a cash reward, and will not have to give your name.
---
Home burglaries in Pettus.
January 30, 2010
Bee County Sheriff's Office deputies are asking residents of the Pettus community to report any suspicious people, vehicles or activity in an effort to stop a recent spate of burglaries.
Deputy Sgt. Steve Martin said this week that at least six homes have been burglarized during the daylight hours in recent weeks.
The most recent burglary was reported to deputies on Wednesday, Martin said.
The burglar or burglars are checking to see if anybody is home and if not, enter by breaking a window or kicking in a door, Martin reported.
Once inside, the thieves are stealing jewelry, electronics, anything of value that can be taken quickly and without being noticed by neighbors, Martin said.
"We do have some leads," Martin added. But deputies would like to catch someone in the act, he said.
"Look out for suspicious people, suspicious activity, suspicious vehicles," the investigator urged.
"Keep an eye on your neighbor's property, just like you'd hope they'd keep an eye on yours," Martin said. "It may be nothing but we won't know unless we check it out."
Martin said deputies can be on the scene within minutes after the sheriff's office receives a call.

---
Crime Stoppers seeks info on two unsolved murders
January 30, 2010
Bee County Crime Stoppers is offering a cash reward for information that could lead to an arrest of suspects involved in two unsolved murders that took place in Beeville:

1) The Police have an outstanding arrest warrant for Jose Angel Villa in the first case for a murder that took place on Jan. 10, 1981, at the former Zebra Lounge at 805 W. Corpus Christi St. That night José Angel Villa allegedly shot José Luis Garcia and killed him.
Beeville Police Department Chief Joe Treviño said Villa would be 53 years old now. He has been on the run for almost 30 years, the chief said, but he still has family in Beeville and he may return occasionally. Villa is believed to spend time in either Texas, Mexico or both.

2) The Police have no suspects in the second murder case. That investigation stems from an incident that took place on Aug. 6, 2005, at a home at 901 E. Anderson St.
According to witnesses in the home at the time, two masked men entered the residence with guns drawn. As one man held his firearm on people,
the other intruder walked to a bedroom at the back of the house and shot Larry Lee Anzaldua to death. The men then fled the scene. (There is more information about this crime in another story below)
---
Hit and Run
June 04, 2009
On Sunday May 31, 2009 at approximately 10:10 PM units were dispatched to 607 W. Powell in reference to a Hit and Run traffic accident. Upon arrival contact was made with the Vehicle owner who said his Green 2000 Ford Explorer was struck while parked unattended on the street. Witnesses at the scene said they saw a 4 door White Dodge Dakota traveling slowly eastbound on the 600 block of W. Powell. The Dodge Dakota then drifted to the right side of the road and struck the Ford Explorer and then left the scene. Estimated damage to the Ford Explorer is over $1500.00.
---
Anzaldua Murder at 801 E. Anderson
August 06, 2005
Cold Case File being reviewed by local and State investigators
On Saturday, August 06,2005 at approximately 1 l:49pm, Beeville Police Department Units were dispatched to 801 E. Anderson, City of Beeville, Bee County Texas, in reference to a burglary in progress.
Officers arrived on scene and discovered that the front door to the residence had possibly been pushed or kicked in to gain entry. Officers spoke with two parties; who informed them that two dark skin individuals wearing dark color clothing broke in and pointed pistols at them.
Officers were informed that one of the individuals ran to the back of the residence and short period after, the occupants heard gun shots. Both of the individuals who were wearing the dark color clothing, ran out of the residence and left the area on foot westbound from the residence.
Officers who arrived at the scene, discovered a victim who was later identified as Larry Lee Anzaldua DOB 12-21-1949; located in one of the rear bedrooms laying on a pool of blood with a entry wound on his right upper chest.
It is possible the suspects may have been prowling outside peering in windows to locate or see the victim prior to entry. If anyone has any knowledge please make an annoymous call to CrimeStoppers. No caller ID , or infomation leading to your Identity will be recorded. You may also click on "SUBMIT A TIP" above and enter the secret information.
Contact:

Beeville Police Department-Criminal Investigation Division.358-0442
OR
Call the Anonymous tip line at 361-362-0206
There is a reward of up to $1000 if indictment and arrest is made.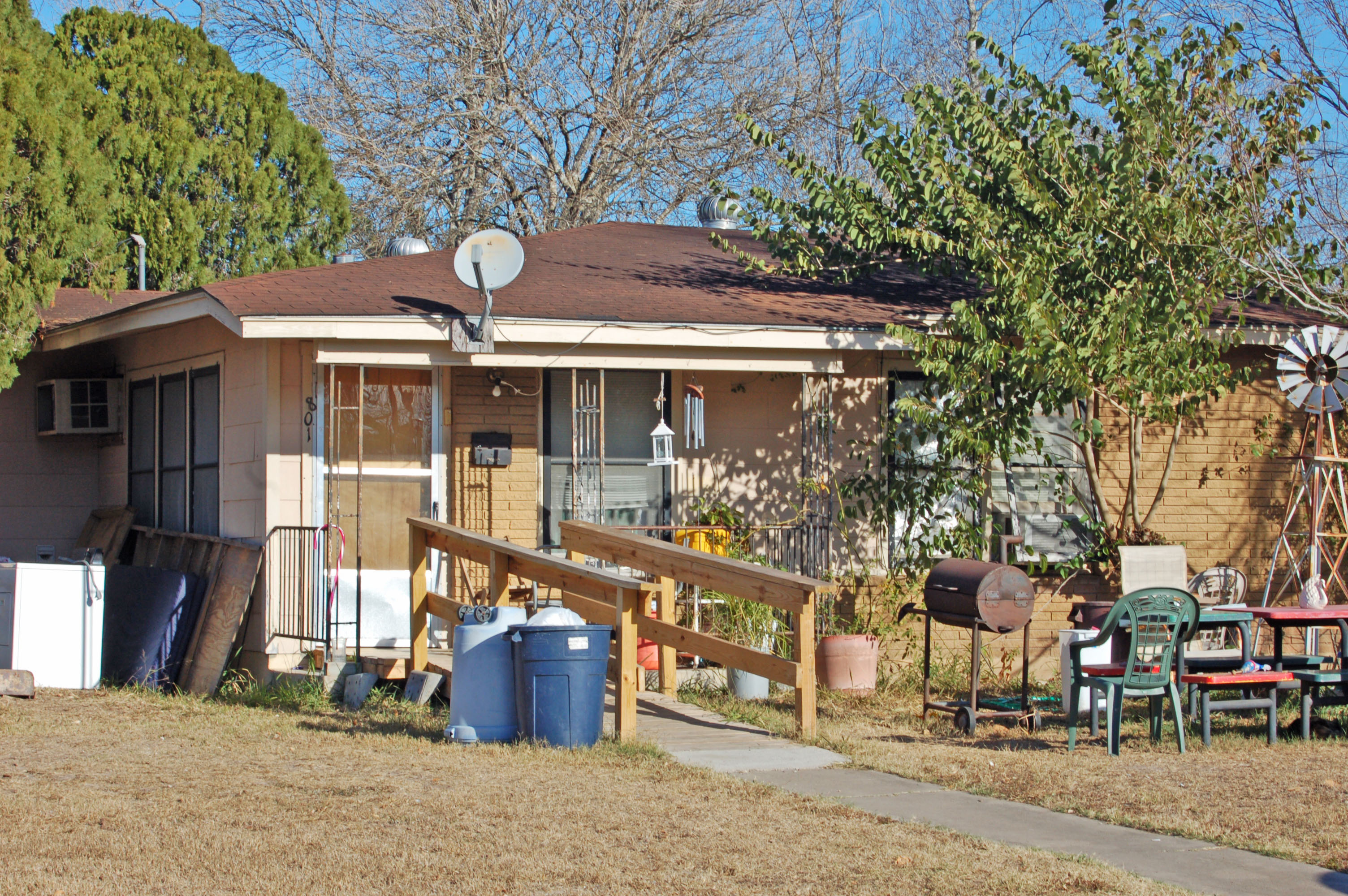 ---