If you have any information about these crimes or any person(s) involved, you are urged to call Crime Stoppers at 361 362-0206, or 1 877-362-0206, submit a Web Tip on this site, or use mobile app: P3 Tips. You do not have to give your name. CRIME STOPPERS will pay a cash reward of up to $1000, and you can remain anonymous.
An additional $100 to $300 will be added for helpful information to solve a "Crime of the Week" .

Memorial Day Armed Holdup in Live Oak County
June 06, 2017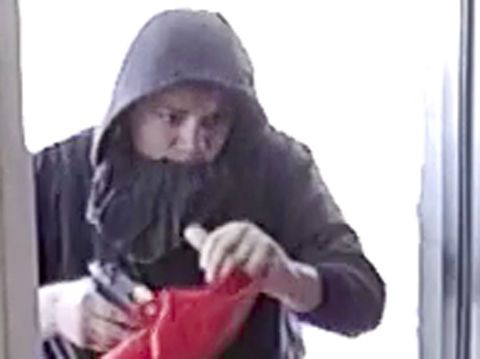 Memorial Day Armed Holdup in Live Oak County
The Live Oak Sheriff`s Office would like your help to solve this armed holdup at the One Stop on FM 99 interchange just west of interstate 37 near Whitsett and the Atacosa County line.
At 2:38 p.m. two men entered the convenience store. One man held a .45 handgun, a red bag and demanded money. He was a light-skinned Hispanic wearing a hoodie, black shorts, and black crocs with black socks. The other man was a dark-skinned African-American wearing a black t-shirt with "DESIST" in white on the back, dark sweat pants, and black Nike sandals with black socks. They left in a late 1990s or 2000s black car with a broken tail light.
If you have any information contact Crime Stoppers at 361 362-0206, use our mobile app P3 Tips, or make a tip using this web page. You will remain anonymous, and if your information helps with the case you could earn a cash reward without ever giving your name.
Please call if you have any information about this Crime of the Week!

---
Chief Trevino Seeks Info on Location of Stabbing Suspect
February 20, 2017
STATUS
: SOLVED
If you have any information about the location of stabbing suspect Gilbert Martinez, call Crime Stoppers at 362-0206 or make a tip over this web page. You can also use the mobile app: P3 Tips. Police Chief Joe Trevino would like the public`s help to get this 27 year old suspect off the streets as soon as possible.
The chief said that Martinez is wanted in connection with the stabbing of a local man on January 2, 2017. A knife was used in the attack. The suspect is wanted for aggravated assault with a deadly weapon, a second degree felony, which is punishable by a prison sentence of up to 20 years and a $10,000 fine if convicted. There is a arrest warrant for Martinez. Detective Sgt. Chris Vasquez is the investigating officer.

You never have to give your name when you call a tip into Crime Stoppers, and you could earn a cash reward. The more information you give about this suspect, the higher the reward will be. (Example: Current location of the suspect, location of the knife used in the attack, any facts the police can use to make a case.)
---
TRIPLE HOMICIDE ON CHARCO RD.
September 22, 2015
STATUS
: SOLVED
Two Rewards Paid

On Tuesday, Sept. 22, 2015 Barry Garcia, Mark Fluentes, and Rosalinda Posada were found shot at a home on Charco Rd. outside of Beeville. The two men were dead at the scene, the woman died later. If you have ANY helpful information that could help solve this crime, call Crime Stoppers at 362-0206. Your information could help solve the crime, and earn you a cash reward.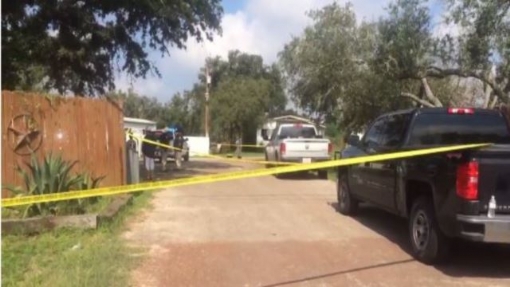 ---
Stripe's Store robbed
August 11, 2015
At 2:49 a.m.. on Tuesday August 11, 2015 the Stripe`s Store at 1911 S. Washington St. was robbed by a man wearing a straw cowboy hat and a tan bandana over his face. The man was descripted as about 5`9" and weighed about 180 lbs. He wore a dark colored shirt and pants, and was wearing yellow dishwashing gloves. He left the store going northwest, the same direction from which he had come.
---
IBC Bank Robbed
August 10, 2015
STATUS
: SOLVED
Reward Paid

On Monday, August 10th, at 9:20 a.m. a man entered IBC Bank, demanded money, and made verbal threats against the teller. The man wore a maroon and white plaid long sleeve shirt, and a black baseball cap with a black towel under the cap. He was about 5ft 9" to 6 ft. tall, and was either an African American, or dark-skinned Hispanic with a thin build. He had a scar on his left cheek. The man got away with several thousand dollars in the robbery.
---
Church Theft and Burgaries
August 05, 2015
In May Bethlehem Baptist Church at 108 N. Burke St. was broken into and thieves took several speakers and monitors. Another time the home of the church treasurer was burglarized and the church donation was taken. Also property stolen from the church include a TV and an iPad. The police would like any information to stop the burglars, and return the items to the church.
On Wednesday on August 5th early in the morning someone took The New Life Church`s covered trailer from the parking lot at 4622 Business Highway 181 North. The trailer is white and has New Life Church written on the side in blue. The trailer was to be used to hold newly collected school supplies, but was empty when it was taken. If you have any information that would help with the return of the trailer, contact Crime Stoppers.
All of these thefts have a negative affect on our community. People stood in and helped the New Life Church with the school supplies collection, and a trailer was loaned to help out. Bethlehem Baptist Church needs your help to stop the theft of their hard earned possessions.
---
Coastal Bend Crime Stoppers Tip Helps Solve Case of Stolen Trailer
March 25, 2015
STATUS
: SOLVED
Reward Paid

A Crime Stoppers tip helped the Beeville Police Department solve the case of a utility trailer that had been stolen in Beeville in early March. The Live Oak Sheriff`s Office helped in the case. The trailer was found in Live Oak County.

The tools that were located in the trailer are still missing. Another reward will be paid for information leading to the location of those tools. $$$$$
****************************************************************
---
Kenedy Youth Stabbed to Death
February 03, 2015
STATUS
: SOLVED
On February the body of John Anthony Estrada, 17, of Kenedy was found on County Road 241 near State Highway 72 near the Karnes-Live Oak County line about five miles southwest of Pawnee. John Anthony Estrada had apparently died of stab wounds to the head, neck, chest and throat, and had been left in a grey Dodge Durango SUV. If you have any information about this crime call Crime Stoppers, or make a tip on this page. Your information is always anonymous, we never ask for your name.
---
Destruction at Cemeteries
December 27, 2014
Crime Stoppers will pay a reward for information about those responsible for the damage done to Glenwood, St. Joseph, and St. Rose Cemetery in December 2014..

A cash reward of up to $500 is offered for information that leads to the return of the historical marker for St. Rose Cemetery.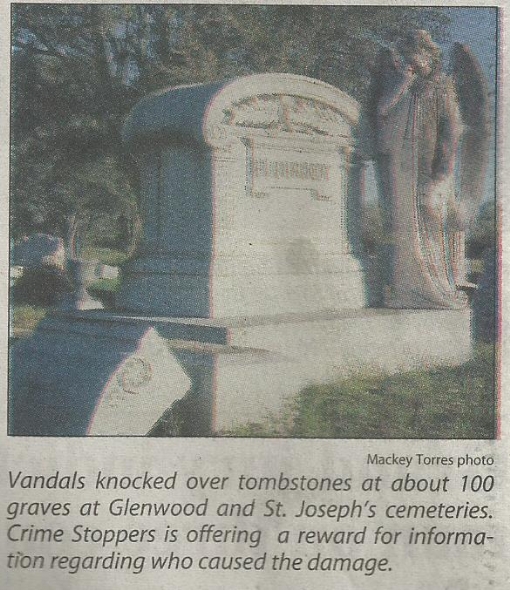 ---
COLD CASE: Stabbing of Elderly Man at Emma Finke Villa in Beeville
July 02, 2014
City of Beeville PD is looking for new information about a stabbing death of a 72 year old man at the Emma Finka Villa Apartments at 1101 E. Kennedy St. on December 20, 2012.
Evidence at the scene led the investigators to think that the victim may have known his killer, or killers. The investigation reportedly turned up a potential suspect, but not enough evidence to make an arrest.
If you have any information that will help solve this case, please call Crime Stoppers, or make a tip on this website. It could earn you a reward up to $1000, plus an extra up to $300 for it being a Crime of the Week case. Help solve this Cold Case!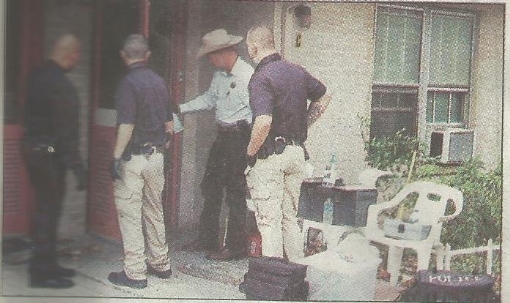 ---